Welcome to the website of Dr. Benjamin Striem, Food Technoloy Consultant and Product Development.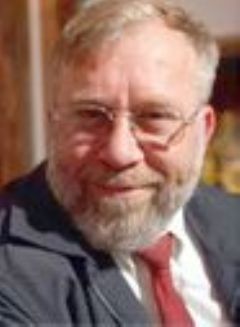 If you continue to browse and use this website, you are agreeing to comply with and be bound by the following terms and conditions of use, which together with our Privacy Policy govern Dr. Striem's relationship with you in relation to this website.
If you disagree with any part of these terms and conditions, please do not use our website.
1. The term 'Dr. Benjamin Striem' or 'us' or 'we' refers to the owner of the website.
2. The term 'you' refers to the user or viewer of our website.
3. The term 'content' referes to materials on this website, which includes, but is not limited to, the design, layout, look, appearance, graphics, pictures, texts and similar forms of information provided on this website.
4. The content on this website and in its associated internet products is available free of charge. The website is for you to learn on the consulting services and product development services Dr. Striem has provided, is providing and is interested in further providing to clients.
5. The copyrights to the content of this website belong to Dr. Benjamin Striem. Copying, distributing, publishing and other usage of any form of the content of this website are strictly prohibited. Dr. Benjamin Striem keeps the right to add, delete, change the content without notice.
6. Your use of any information or materials on this website is entirely at your own risk, for which we shall not be liable. It shall be your own responsibility to ensure that any products, services or information available through this website meet your specific requirements.
7. You will use any information obtained from the Striem web site and associated Internet products for lawful purposes only.
8. From time to time this website may also include links to other websites. These links are provided for your convenience to provide further information. They do not signify that we endorse the website(s). We have no responsibility for the content of the linked website(s).
Privacy Policy
We respect the privacy of our website users. We will only gather information publicly available by the internet, and will keep it secure.
9. We collect the following information you submit via the 'Contact us' forms:
• Date / time of your visit or contact submission
• Name and job title
• Contact information including email address, IP address
• Demographic information such as geographical location,
• Other information relevant to customer surveys and/or offers such as key words used
10. We use the information we gather for internal feedback, records and reseach. We employ this information to understand the needs of our visitors and clients, to provide you with a better service, and in particular for the following reasons:
• We may use the information to improve our products and services.
• We may periodically send promotional emails about new products, special offers or other information which we think you may find interesting using the email address which you have provided.
• From time to time, we may also use your information to contact you for market research purposes. We may contact you by email, phone, fax or mail. We may use the information to customise the website according to your interests.
We aapreciate your interest and your buisness.